Short version: The Forest Service has decided not to allow e-bikes in non-motorized areas. Here's the meat of the official press release on the matter . . .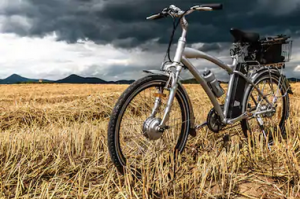 Missoula, Mont. – Electric bicycles (e-bikes) have grown in popularity for both recreational use and hunting on public lands and are currently welcome on more than 52,000 miles of roads and 7,700 miles of trails throughout the Northern Region's nine National Forests and Dakota Prairie Grasslands where motorized vehicle travel is authorized.
The Flathead National Forest currently has 1,427 miles of road and 226 miles of trails available for e-bike use.
The USDA Forest Service considers e-bikes as motorized vehicles and therefore does not allow their use on non-motorized National Forest System roads and trails.
The Service encourages e-bike riders to consult their local National Forest or Grassland's Motor Vehicle Use Map to ensure they're riding on an approved, motorized use road or trail, and to exercise caution when traveling among other motor vehicles.