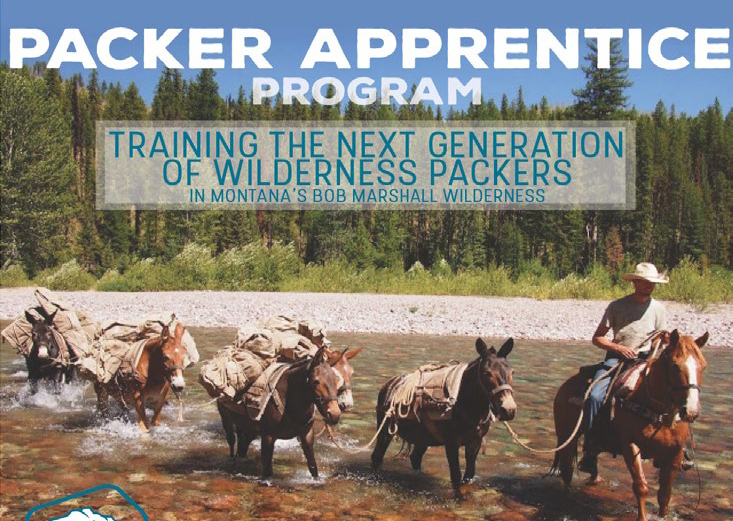 Greg Schatz just sent us the following information. If I was younger, I'd jump all over this . . .
The Back Country Horsemen of Montana is offering a full scholarship to the packing class taught and donated by Bob Marshall Wilderness Outfitters. The class is June 11-15 and the winner is due at the North Fork of the Blackfoot trailhead at 10 am June 11. We are expecting that the winning applicant will be in the 18-25 age range but anyone is welcome to apply.
The packing class scholarship application, sponsored by BCHMT and Bob Marshall Wilderness Outfitters is online at http://www.bchmt.org/flatbch/application.html. There are instructions on the application for where to send it when it is complete.
The deadline for applying is March 31.
For additional information, see the packing class poster (PDF, 199KB).
---
Also note that the Back Country Horsemen of Montana needs donations to help defray the cost of this scholarship program. The packer apprentice program will cost a total of $1,640 for this coming summer and they are looking for donations to make sure this project can be successful. They welcome any amount of donation. You can donate on-line or you can send a check with "packer apprentice" in the memo to BMWF, PO Box 190688, Hungry Horse MT 59919.
There are more details of the project and the costs associated with it, in the program poster (PDF, 290KB).